Morning everyone,
Wow where did last month go!!! I know I am looking forward to doing more scrapping this month! Here is hoping!!
February's challenge is up at
KIU
. What an amazing talented CT....the LO's are just STUNNING!!!
Challenge: Create a LO on Kraft using these colours....
BLACK,

ORANGE

&

TEAL
.
This is what I came up with. Photos taken when we had a shopping weekend in Rockhampton last year..poor Finlay I think he was so tired by the end of the day!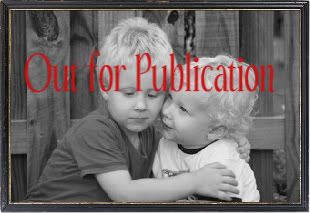 I had a super busy day yesterday, so I haven't downloaded my photos of Riley's first day at Kindy. I hope to do this later. But he had loads of fun!
And WOW I think people in this town are panicking AGAIN because of the cyclones!!!! I went grocery shopping last night and its usually so quiet on a Monday night but I turn up and I took the last trolley and man was there some people there. The check out lines were about 10 people deep each!!! And of course, no bread, no meat and no milk....:( Anyway..I am sure the shelves will be stocked again soon.
Have a great day!
xx