Hello everyone,
Thank you to all the lovely ladies that left me messages yesterday. Life sure is hard when you have a sick little one and your overtired yourself, but somehow we get thru hey, and sometimes its hearing from others that just brighten up our day :)! Well Finlay is still sick, mainly at night, as all you mummy's would know, it's so much worse at night. Poor little man, he is just miserable!
Anyway, I got a little sidetracked from the reason of my post. I loved this month's inspiration challenge at
GET PICKY
. I found there was so much to be inspired by this picture. I will list a few things so you get the idea where I came up with my ideas. (does that make sense...I never know these days...lol!!)
Here is the picture.
Here is my LO (apologies for the bad photo. The weather is so overcast here today :(!!)
(always BE STRONG for each other)
I took inspiration from the gorgeous colours in this room. The placement of the chair for my photos and the chest of drawers for my journaling. I LOVED the black lantern (I think thats what it is) on top of the chest of drawers and immediately I knew I wanted to use my Twiddlybitz Nero Wrought Iron Chipboard. But mostly the word
STRONG
stood out to me as it was the only word in bold. I wanted that to be my focus point on my layout and journal about how important it is to be strong for each other in life.
I came to understand how important this is as just in my early 20's my mother was diagnosed with aggressive uterine cancer. It was something that as all people that receive news like this, was a terrible shock and it took a lot of courage to be so STRONG for my mum especially when she had no strength of her own to even speak. I won't go on with all the details but that is something I want to pass on to my children, is that there will be in life times that will be hard, things will go wrong but if we can learn to lean on each other and be strong for each other, it makes the hard times that much more easier. Does this even makes sense....oh well I think you get the picture.
Anyway, that is just a few things that inspired me to create this LO. But over all I just LOVED the Audry Hepburn quote...so much to think about.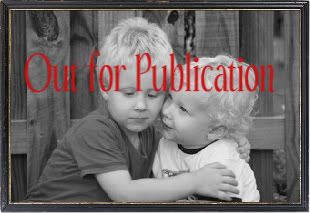 Here are a few close up's.
Thanks so much for stopping by.
Hope you are having a great day :)
xo